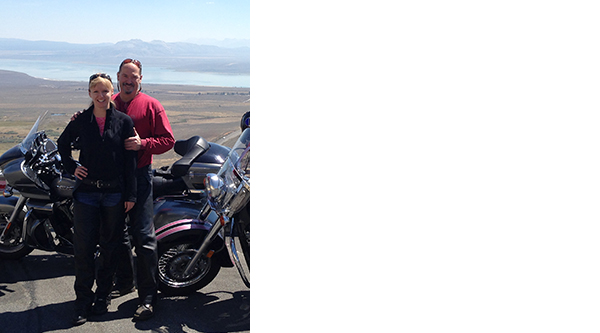 Originally a caretaker, Tonya joined our Operations Team in May 2015, ensuring that our homes are always in the immaculate condition that our homeowners and guests expect. Originally from Reno, Tonya moved up the hill in 2011 to be with her man. 
Your perfect Tahoe summer day? Sleep in, short hike with the dog and the man, lunch on the lake, bottle of champagne on the beach and a beautiful sunset.
If it snows 2 feet overnight, what is your ideal way to spend the day? In front of the fireplace watching bad TV
What is the next toy on your purchase list? A new motorcycle!
Favorite Tahoe trail? Deer Creek Trail which I have renamed Bear Trail since I see them all of the time!
Favorite Tahoe beach?  Commons Beach
Favorite celebrity?  Barry Manilow
What was your first concert?  Oingo Boingo (yes, I'm an 80's child)
What is your dream vacation?  Any place warm and in a big exciting city
What is your motto?  Life is short so drink champagne and eat Oreos!