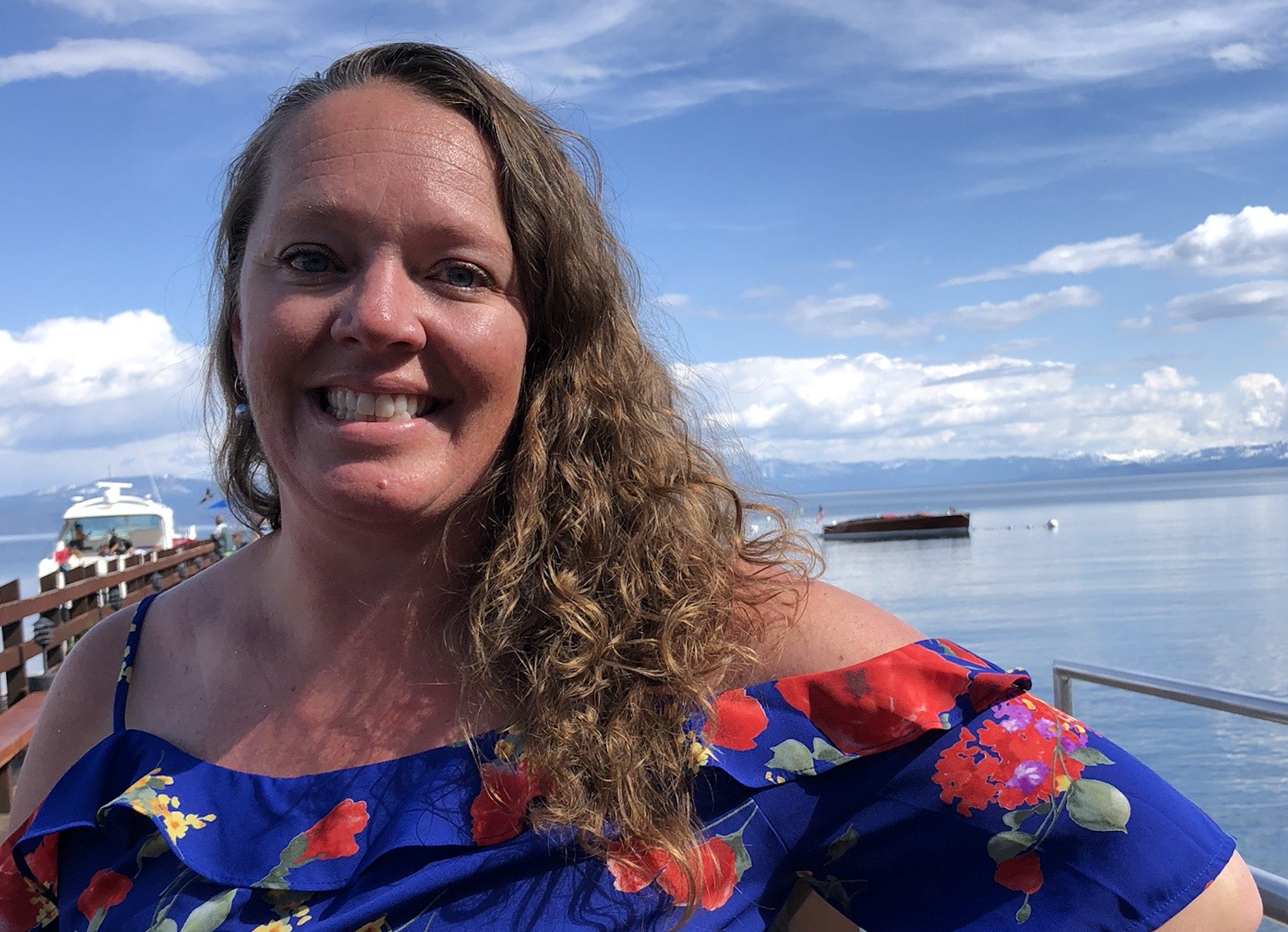 Since 2017, Jamie has held a variety of roles with Tahoe Luxury Properties. In 2019, Jamie combined all her previous experience into her new position, managing our Incline Village and Crystal Bay vacation rentals. She works tirelessly to ensure all things are taken care of and looking fabulous for your arrival. North Tahoe born and raised, Jamie is as local as they come. She moved away to spend 15 years in Napa, but found herself missing Tahoe and headed back up the hill. Now, she lives with her husband, Kent, and two daughters, Mia and Quinn, in Incline Village, (rumor has it, there's a pet on the way) and they couldn't be happier.
Your perfect Tahoe summer day? My perfect day is at the beach with all my friends and family, swimming, floating and enjoying this fabulous place!
If it snows 2 feet overnight, what is your ideal way to spend the day? SKIING!!!!!!! 
What is the next toy on your purchase list? An electric bike, ha
Favorite Tahoe trail? I love to hike anywhere on Mt. Rose.
Favorite Tahoe beach? Secret Beach
Favorite celebrity? I love me some Jason Momoa 
What was your first concert? New Kids On The Block!!!!!!!
What is your dream vacation? Austarlia would be mind blowing!
What is your motto? Work hard, Play HARDER!!!!