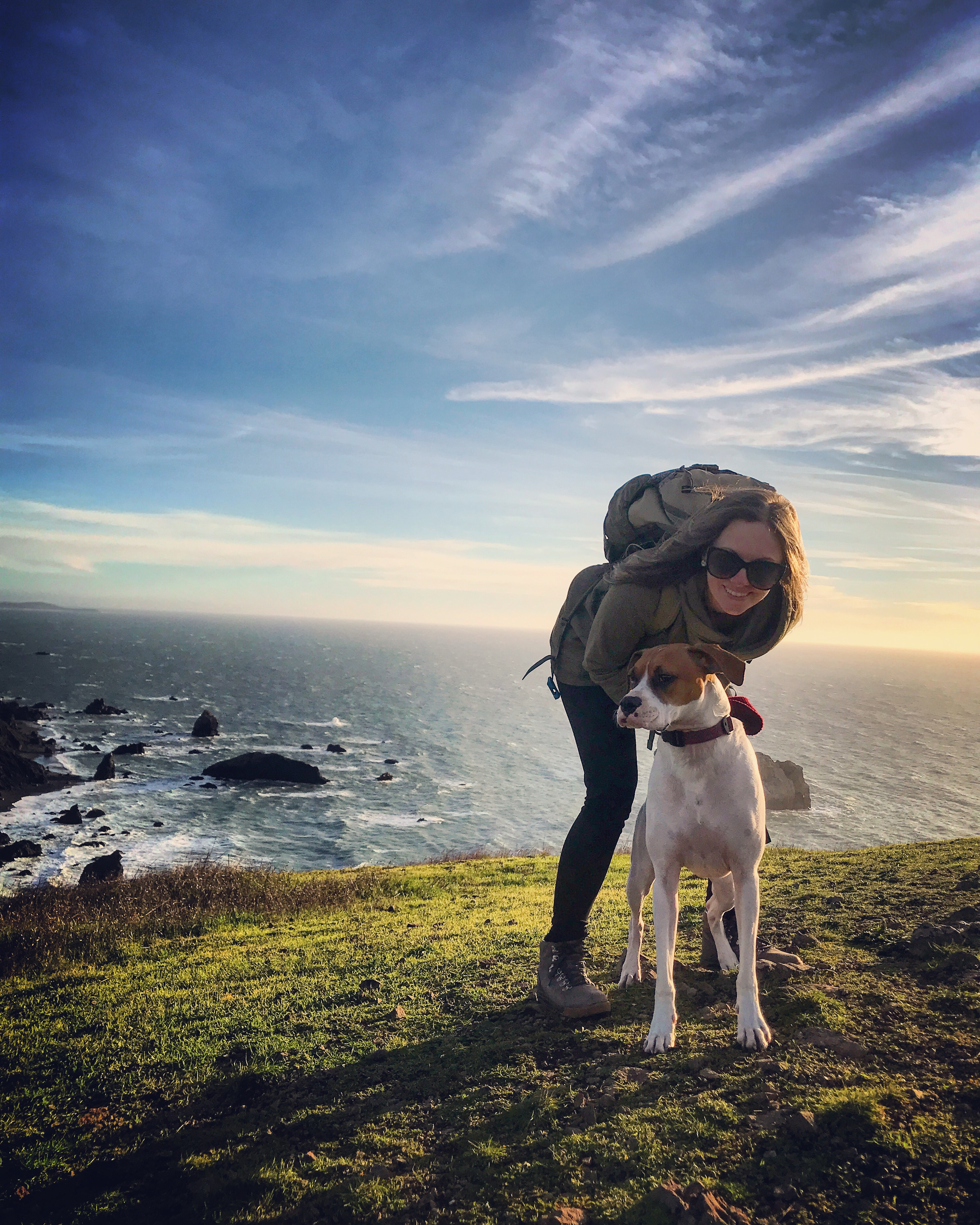 Originally from upstate New York, Jill moved to Tahoe in 2010, drawn in by the mountains and, of course, Lake Tahoe. Jill joined the TLUXP family in April 2019, and shares her appreciation of the area by helping people get the most out of their stay. A certified yoga instructor with previous exerience in insurance and horticulture, Jill's ability to manage logistics and her attention to detail make her the perfect addition to the Operations team. When she's not in the office, Jill enjoys exploring the area with her rescue pup, Jackson (aka Flapjack).
Your perfect Tahoe summer day? Hiking or Hanging out on a beach on the East Shore with my dog
If it snows 2 feet overnight, what is your ideal way to spend the day? Splitboarding the backcountry or Squaw!
What is the next toy on your purchase list? A boat
Favorite Tahoe trail? SO many, but I've been exploring more on the east shore lately and Mt. Rose area. Rifle Peak is a beautiful one that I've done most recently and you can't beat the Secret Harbor trails - it's a nice place to explore and find a quiet spot to hang the hammock!
Favorite Tahoe beach? Whale Beach
Favorite celebrity? Janice Joplin
What was your first concert? Shania Twain - at age 5 
What is your dream vacation? Island hopping in the South Pacific
What is your motto? Whatever you are, be a good one.