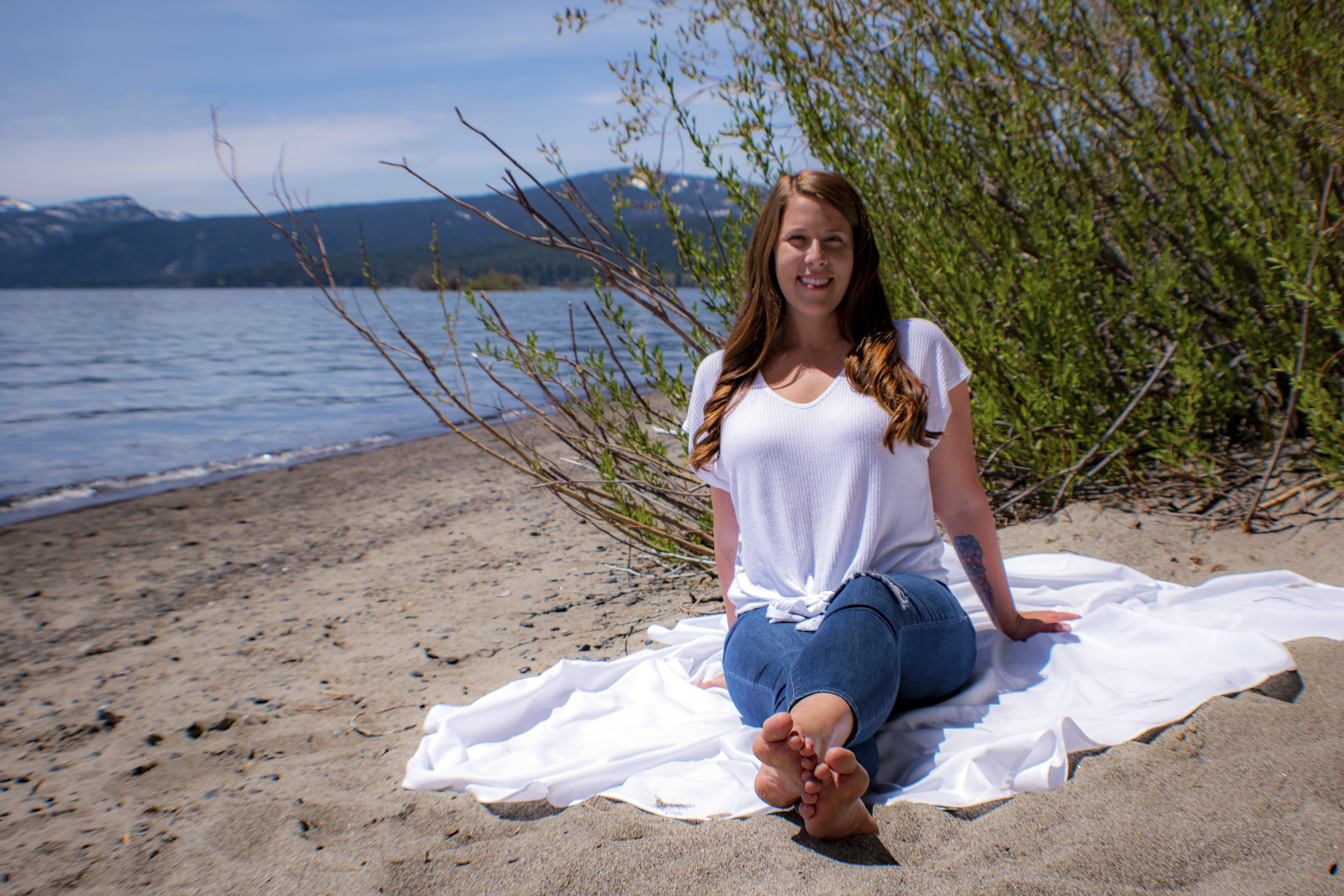 Having spent time in both as a Luxury Property Specialst as well as in our Operations department, Kelly's clear understanding of our day-to-day operations as well as her savvy abilty to streamline efficiencies, troubleshoot, and provide exceptional communications & customer service, earned her a promotion to the Assistant COO position. Originally from Colfax, Kelly is a native Californian, earning her Bachelors degree in economics from UC Santa Cruz. Kelly moved to Tahoe in 2017, driven by her love for the mountains, Lake Tahoe and family close by. Now she lives with her husband and two cats in North Lake Tahoe and spends her days swimming in the lake and hiking, soaking in the views, and enjoying every moment.
Your perfect Tahoe summer day? I would start the day with a big hike up to some beautiful views and then head to the lake for swimming and lounging. Finish up the day with a beach BBQ making sure to catch the sunset on the lake.  
If it snows 2 feet overnight, what is your ideal way to spend the day?  Playing in the snow whether that is on the slopes or just walking to the lake in the fresh powder, I love it all!
What is the next toy on your purchase list? Skis or a snowboard 
Favorite Tahoe trail? Barker Pass to the Tahoe Rim Trail  
Favorite Tahoe beach? Skylandia 
Favorite celebrity? Dave Chappelle 
What was your first concert? Brittney Spears 
What is your dream vacation? Going to the Maldives and staying in those little huts on stilts in the water and then jumping in the water from the little house first thing every morning :)
What is your motto? Be happy with what you have while working for what you want :)