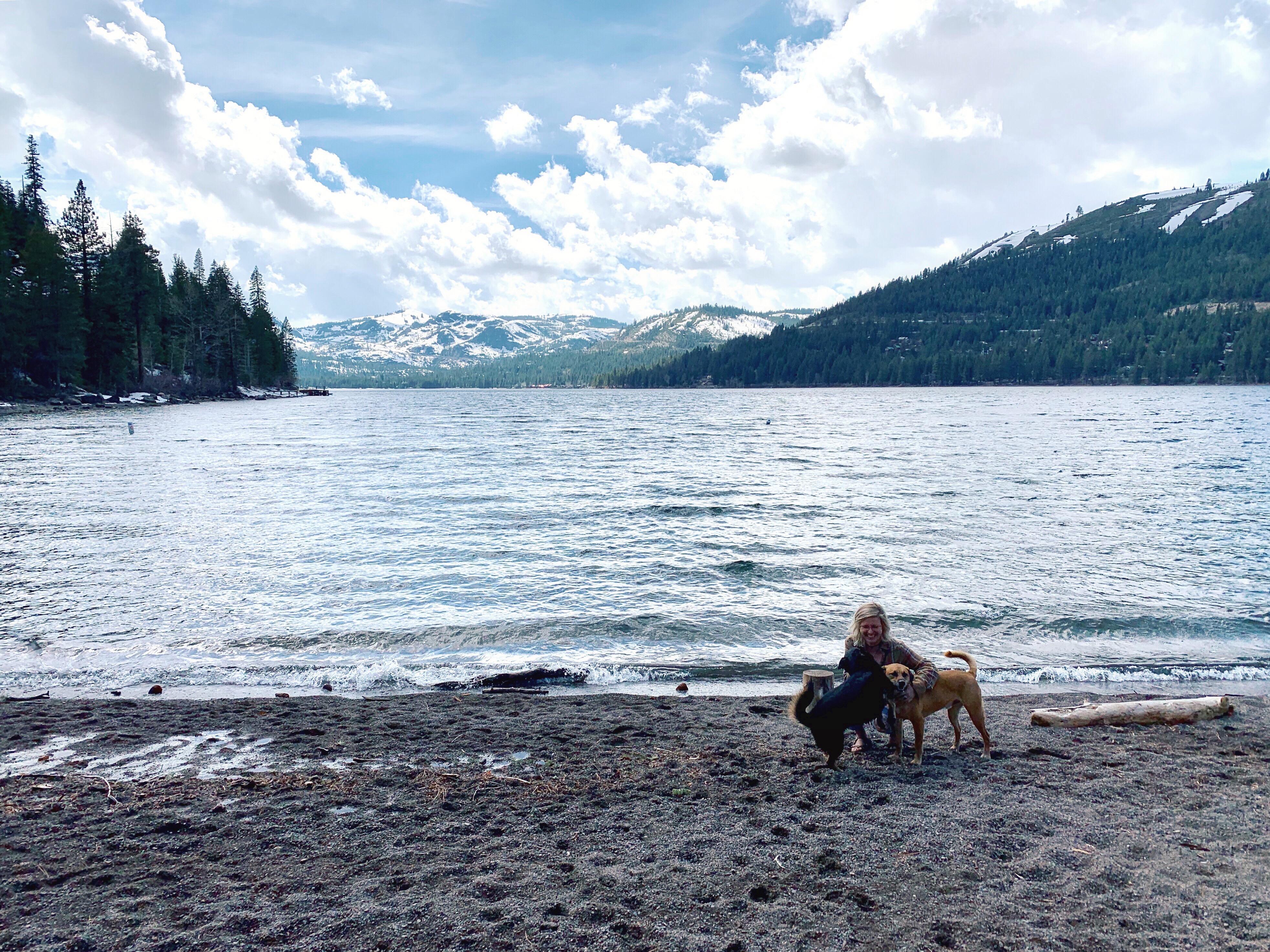 Originally from Michigan, Lauren graduated from Northern Michigan University with a degree in Communication Studies and Art & Design. After graduating, Lauren spent years in the hospitality industry, and soon, following the wisdom of John Muir, she was drawn to Lake Tahoe. "The mountains are calling and I must go." In fall of 2019, Lauren brought her experience and expertise to the TLUXP Operations team, where she enjoys keeping things organized, ensuring guests and homeowners are happy, and building relationships in the community. When she's not working, she's out enjoying our little paradise with her boyfriend and two dogs.
Your perfect Tahoe summer day?  Kayaking, boating, grilling with friends, live music, swimming with the dogs - anything outside, really! 
If it snows 2 feet overnight, what is your ideal way to spend the day? Playing in the snow with the pups or cuddled up next to the fire! What is the next toy on your purchase list?A van! It's always been a dream of mine to build and create a home on wheels. 
Favorite Tahoe trail? Five Lakes
Favorite Tahoe beach? Anywhere on the East shore
Favorite celebrity? Stevie Nicks 
What is your dream vacation? Anywhere and everywhere, traveling in itself is the dream! Indonesia is our next stop.