Lift Status: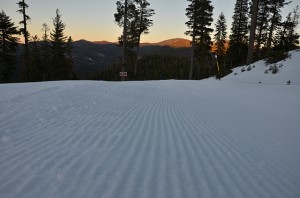 Squaw: OPEN!
Lifts: Red Dog and Squaw Creek
(photo taken Dec 9th on the top of Squaw Creek)
Northstar-At-Tahoe: OPEN!
Lifts: Backside Express, Comstock Express, Vista Express, Arrow Express, Tahoe Zephyr Express, The Big Easy, Ursa Major, Little Dipper, Pegasus, Big Springs Express, Highlands Gondola   
Lifts: Accelerator Express Quad, Castle Peak Quad  
Alpine Meadows: OPEN!
Lifts: Meadow Chair, Roundhouse 
Sugar Bowl: December 17th
(snow making in progress)
Homewood: December 18th
(snow making in progress)
Winter Wonderland:
Ski season is off to a great start with the help of mother nature and man-made efforts. Here are five more off-the-slope activities that are just more fun in Tahoe!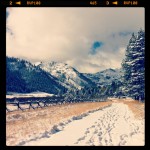 1. Ice Skating: With ice skating rinks at Squaw Valley, Northstar, and Truckee grab the family and some hot chocolate and go skate with the sierras as a backdrop!
2. Exploring the Backcountry: Take the snowshoes and explore some of our favorite hiking trails in the winter setting. Spectacular hiking at higher elevations!
3. Holiday Festivities at the Resorts: There is no shortage of events this time of year, from Caroler Concerts, to Ugly Christmas Sweater parties, being in the mountains makes any Holiday party that much better!
4. Eat, Drink, and be Merry~ Tahoe Style: From gourmet to casual, any holiday treat tastes better at 6500'!
5. Shopping: Santa just declared Tahoe as the top holiday shopping destination of 2011!