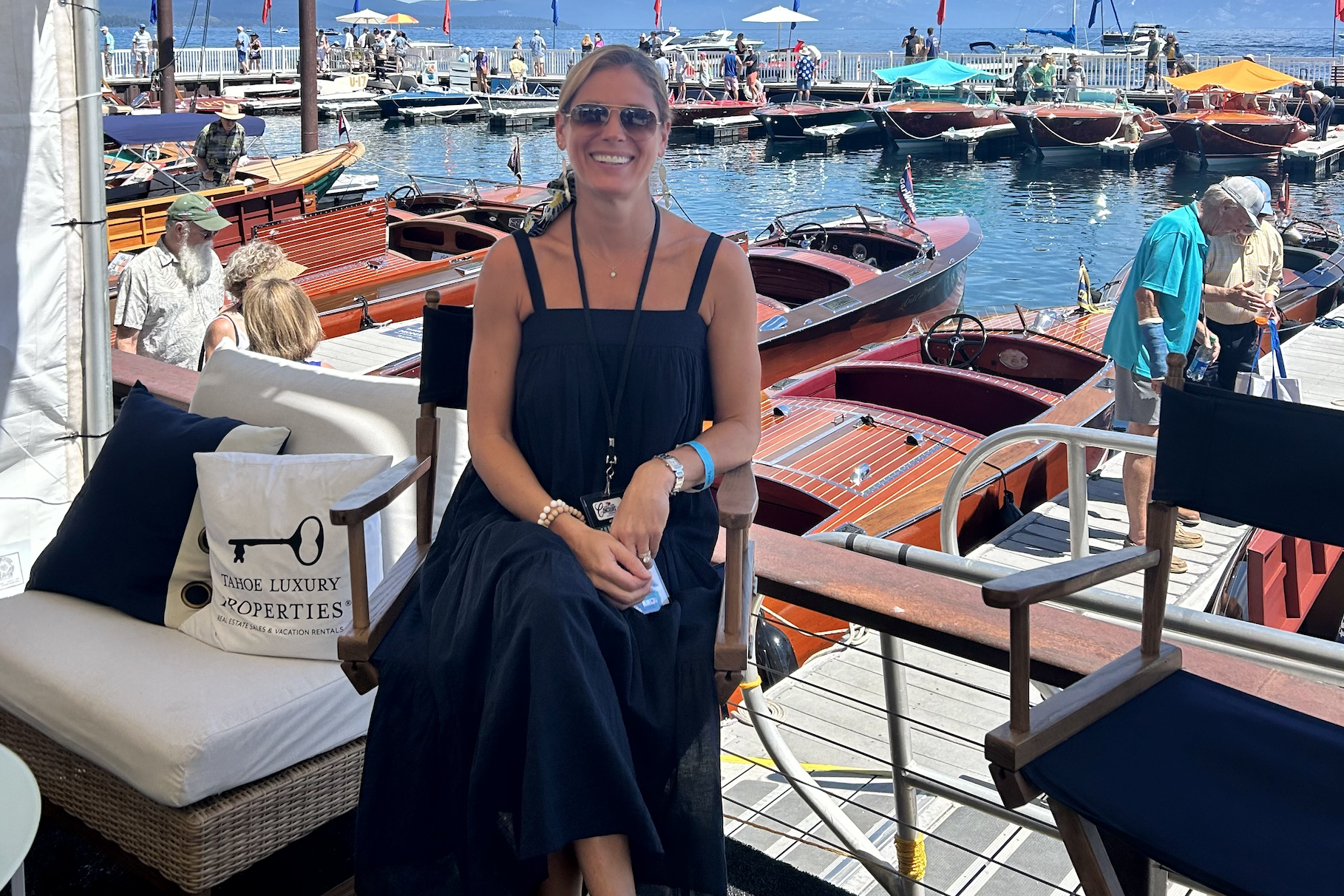 Holly is a dedicated real estate professional with 10+ years in various industry roles. Originally from upstate New York, Holly graduated from Binghamton University and relocated to Tahoe in 2006, holding positions with Residence Club fractions and real estate management. Now a true mountain girl with a keen eye for creating ideal mountain getaways for our guests, Holly has been assisting guests find the perfect Tahoe vacation home since 2009. 
What brought you to Tahoe? I came to ski for a winter, and summer kept me here.
My perfect Tahoe summer day: Hike, paddle, and swim with my Bernese Mountain Dog, Gunnar, in the morning, and boat for the rest of the day. 
If it snows 2 feet overnight, you will find me: Skiing!
Favorite Tahoe Beach? Skunk Harbor
First Concert? The Beach Boys
What is the next toy on your purchase list? Ferrari 599
Favorite celebrity? Audrey Hepburn
What is your motto? Be kind whenever possible. It is always possible.
What is your dream vacation? I live it everyday!
CA DRE 01763933