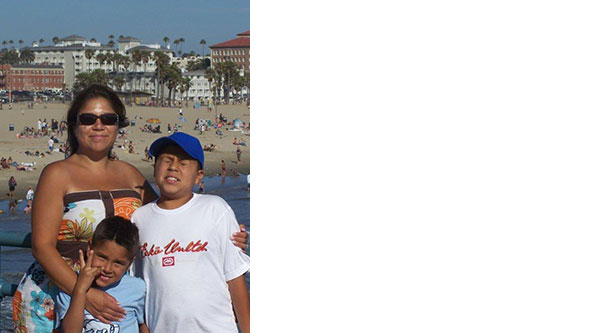 Since 2004, we have been keeping Lupe busy here at TLUXP. As the Office Admistrator, Lupe makes sure all your paperwork is processed, and you have everything you need for a smooth arrival. 
Lupe is originally from Orange County, CA, but she moved to the Tahoe area in high school and graduated from North Tahoe High. Now, she resides in Reno with her two sons and her dog, Moose. 
Your perfect Tahoe summer day?  Chillaxing the whole day over at Sand Harbor with friends and family
If it snows 2 feet overnight, what is your ideal way to spend the day? Staying home cuddling with my boys watching movies. Too cold for this Mexican!
Favorite Tahoe trail? I don't want to run into a bear so I stay away from these.
Favorite Tahoe beach? Sand Harbor
Favorite celebrity? LL Cool J
What was your first concert? It was Rappin' 4-Tay & E-40 somewhere in the Bay area, a low rider show back in the day
What is your dream vacation? Tahiti and/or Bora Bora
What is your motto? Do not pray for an easy life, pray for the strength to endure a difficult one.