With a wave of new development projects underway, revitalization of Lake Tahoe continues. Read our summary of upcoming projects below, and see the significant investments being made to North Lake Tahoe. Links are provided to take you to developers' websites with more detail.
Waldorf Astoria by EKN Development - Crystal Bay, NV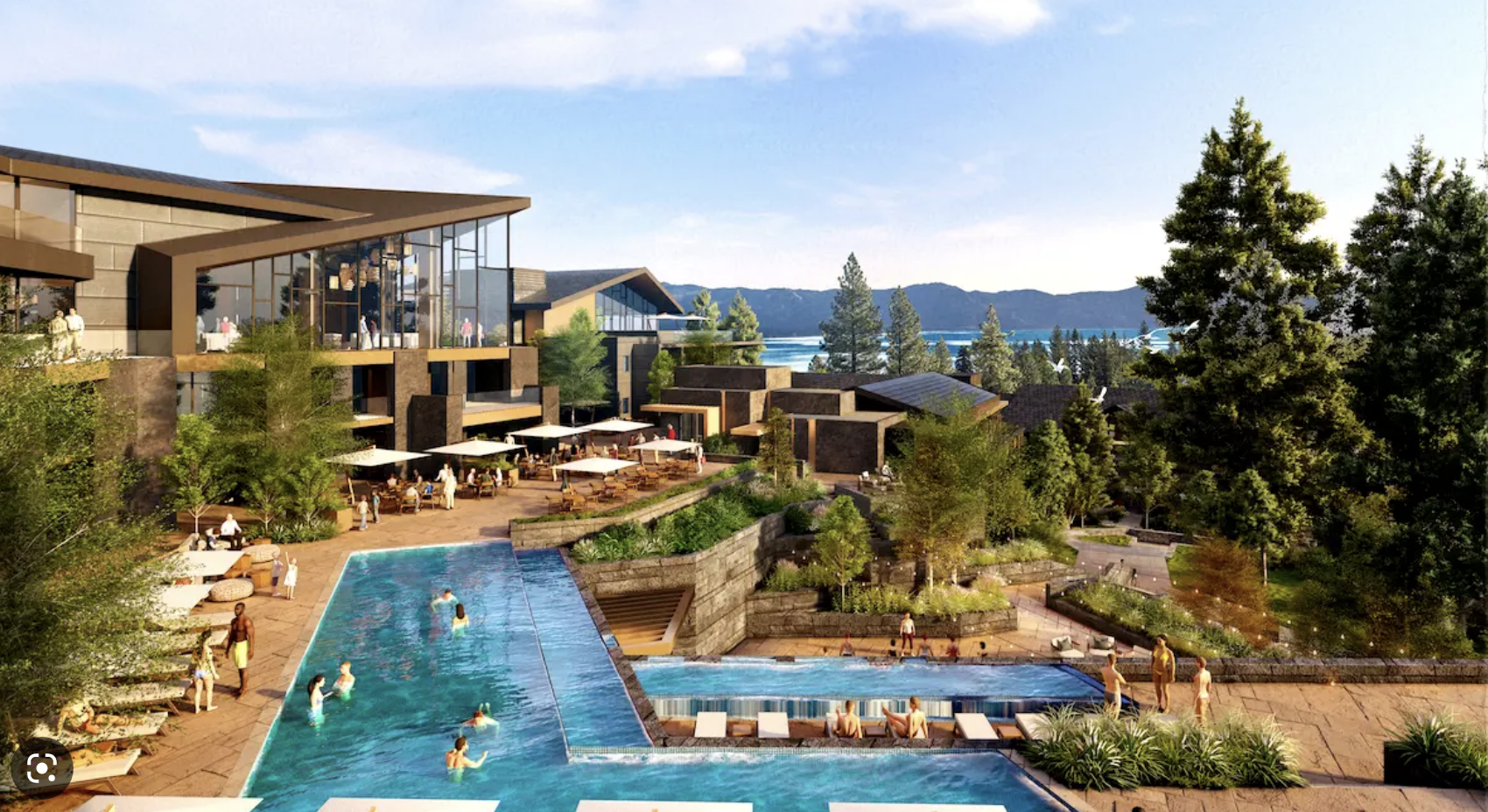 Hotel giant Hilton announced plans for the luxury Waldorf Astoria Lake Tahoe to be located on the 15-acre site of the former Tahoe Biltmore Hotel and Casino on the Nevada side of North Lake Tahoe. Slated to open in 2027, the newly built resort will feature 76 guest rooms and 61 Waldorf Astoria-branded residences. Hilton signed a brand and management agreement for the Northern Nevada project with EKN Development Group. The entire resort has been crafted as an integrated village with great exposure for shops and restaurants to the North Lake arterial and glimpses into the active promenade with café seating, shops, and entertainment. The project pays homage to the rich history of the Nevada state-line with an upscale and intimate casino featuring gaming and top name entertainment as a contemporary gateway expression to a re-imagined district. Additional amenities consist of an extensive hotel spa and wellness amenity and medi-spa center featuring an outdoor terrace and direct connection to a resort pool.
Boatworks at Tahoe - Tahoe City, CA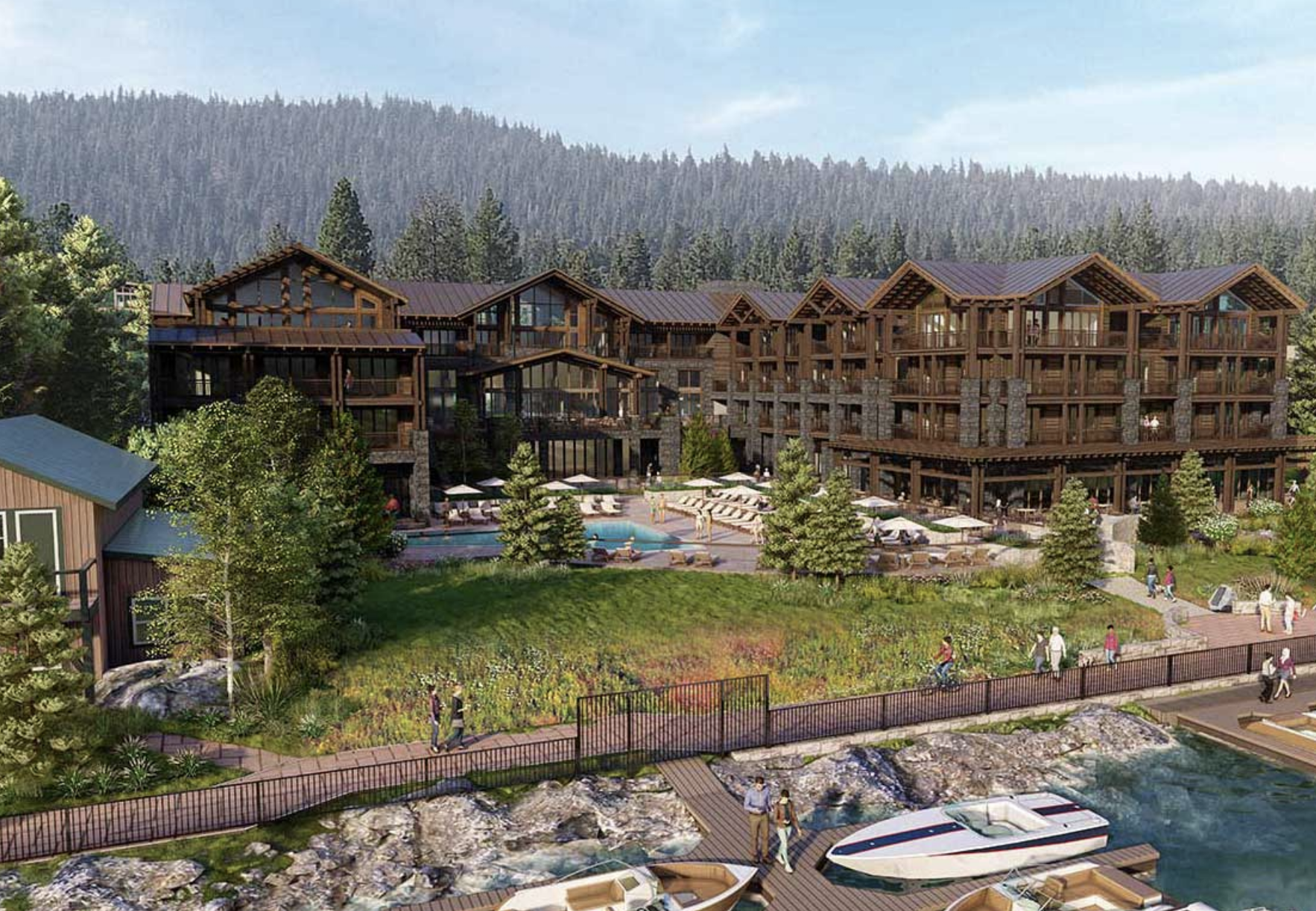 At the site of the Boatworks Mall in Tahoe City, there are plans to develop the approximately four acres to a Boatworks at Tahoe development that includes a lakefront hotel, 31 residential condominium units, and 8,000 square feet of commercial retail space along North Lake Boulevard. Boatworks at Tahoe, LLC acquired the Mall in 2019 and the adjacent 35-room Tahoe City Inn in late 2018.
Homewood Mountain & Lake Club - Homewood, CA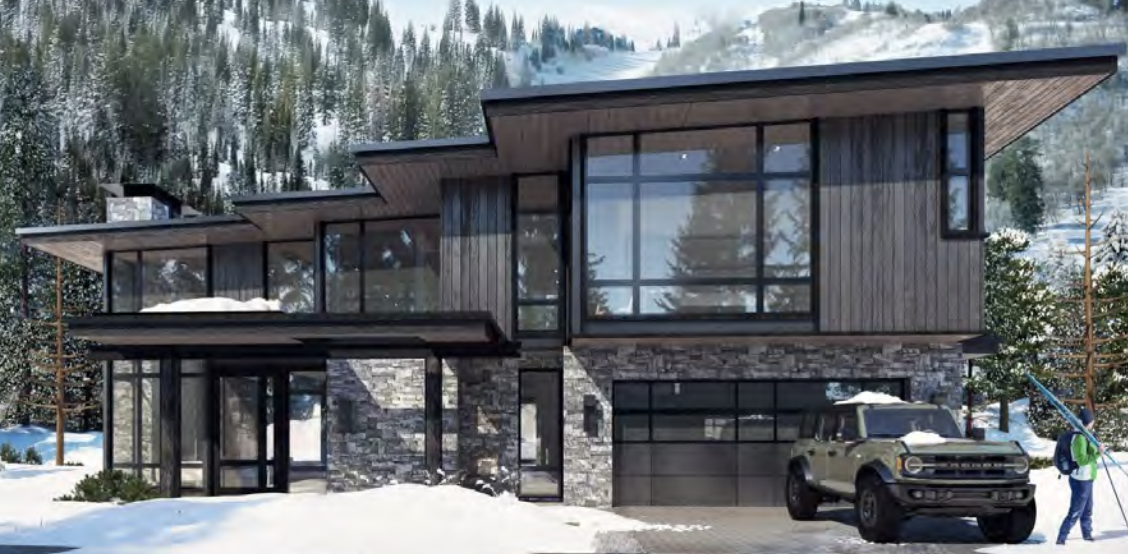 Homewood Mountain Resort is switching to a members-only model named the Homewood Mountain and Lake Club, with 175-180 residences to be built around the base of the ski resort area, plus a hotel with 15-20 rooms. Memberships offer lifelong access to skiing. Purchasing a residence will include a membership and an additional number (TBD) of non-residential memberships will be sold. The Discovery Land Company is a US based real estate developer and operator of private residential community clubs and resorts with a world renowned portfolio of domestic and international properties (including the famed Yellowstone Club).
Tahoe City Lodge - Tahoe City, CA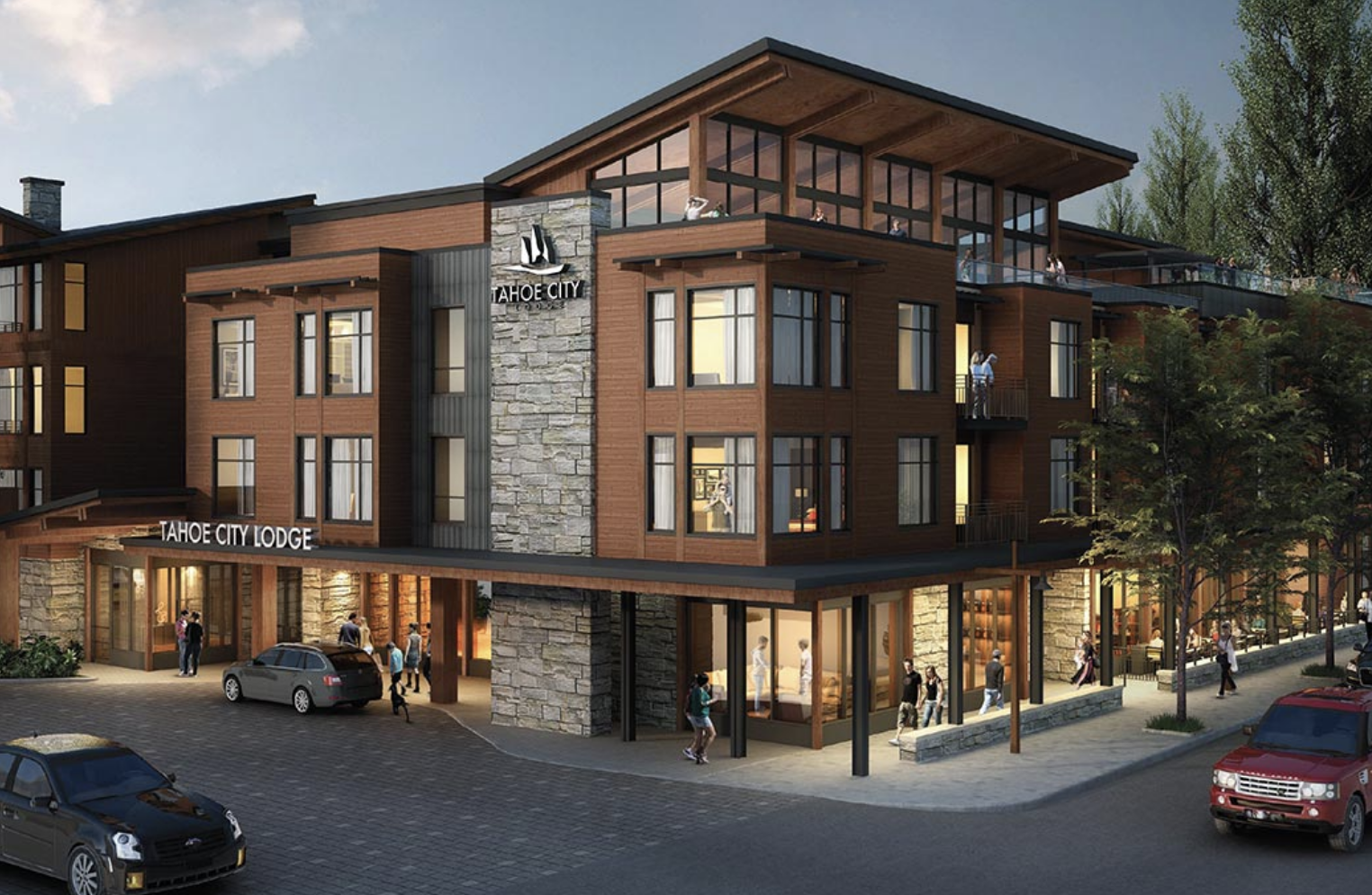 Located in downtown Tahoe City, a new luxury development is opening its doors to a limited number of astute buyers. Tahoe City Lodge, the first new resort development project in over 50 years, is scheduled to break ground in Spring 2023, with estimated completion in Winter 2024/2025. This will be a four-star hotel with 65 resort condominiums and a restaurant and rooftop bar.
Hyatt Lake Tahoe - Incline Village, NV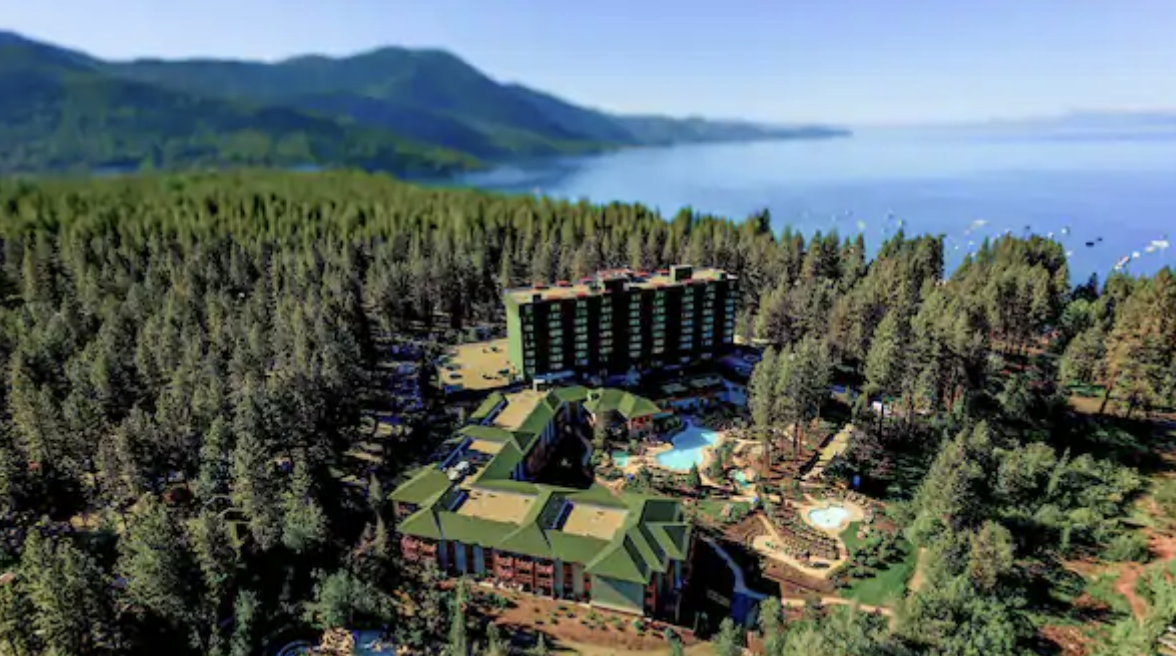 Incline Hotel LLC, a branch of Lawrence Investments, Larry Ellison's investment firm acquired the Hyatt Regency Lake Tahoe lakeside resort for $345 million on September 3. At more than $817,535 a room, the deal for the property in Incline Village, Nevada, set a per-room record for hotel pricing in the Tahoe market, according to Atlas Hospitality Group President Alan Reay. The deal includes the 16-acre main Hyatt property at 111 Country Club Drive, as well as an adjacent 8.5-acre parcel on the lake's shore that contains 24 cottages and the Lone Eagle Grille restaurant. The 12-story resort features 422 guest rooms, including 35 suites, restaurants, spa, casino, and more. According to the website, Hyatt Regency will be undergoing renovations to enhance the guest experience from late April 2023 through April 2025. During this time access to Lake Tahoe, the beach and the pier will be unavailable.
39° North Lake Tahoe - Kings Beach, CA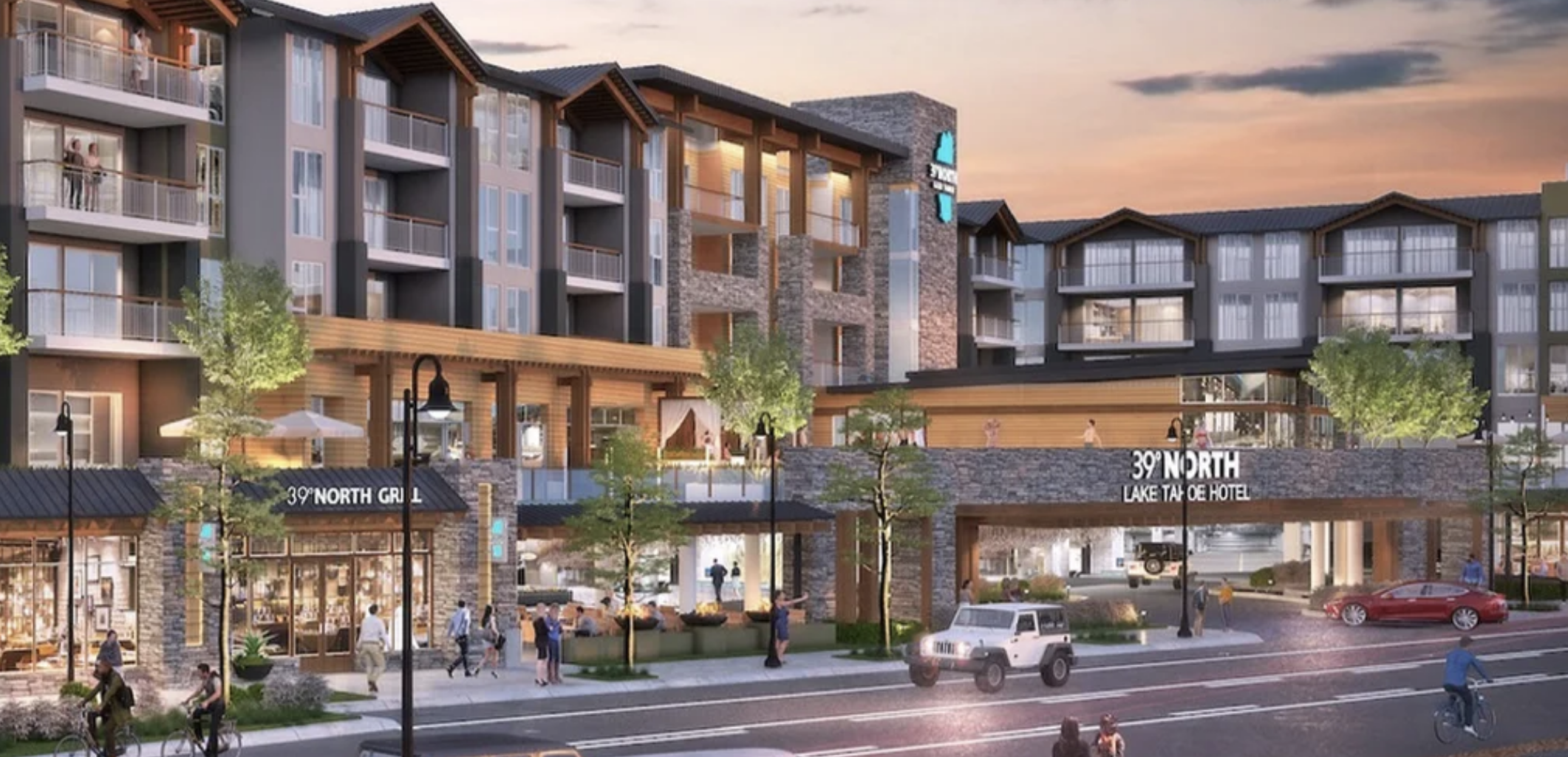 39°N is a vibrant new hotel, housing, restaurant/retail and community space right in the heart of Kings Beach. 39°N is anchored by a 153-room hotel and will offer 36 for-sale townhomes and 74 units of for-rent workforce housing. The project is intended to bring a new energy to the Kings Beach core.
Nine 47 Tahoe - Incline Village, NV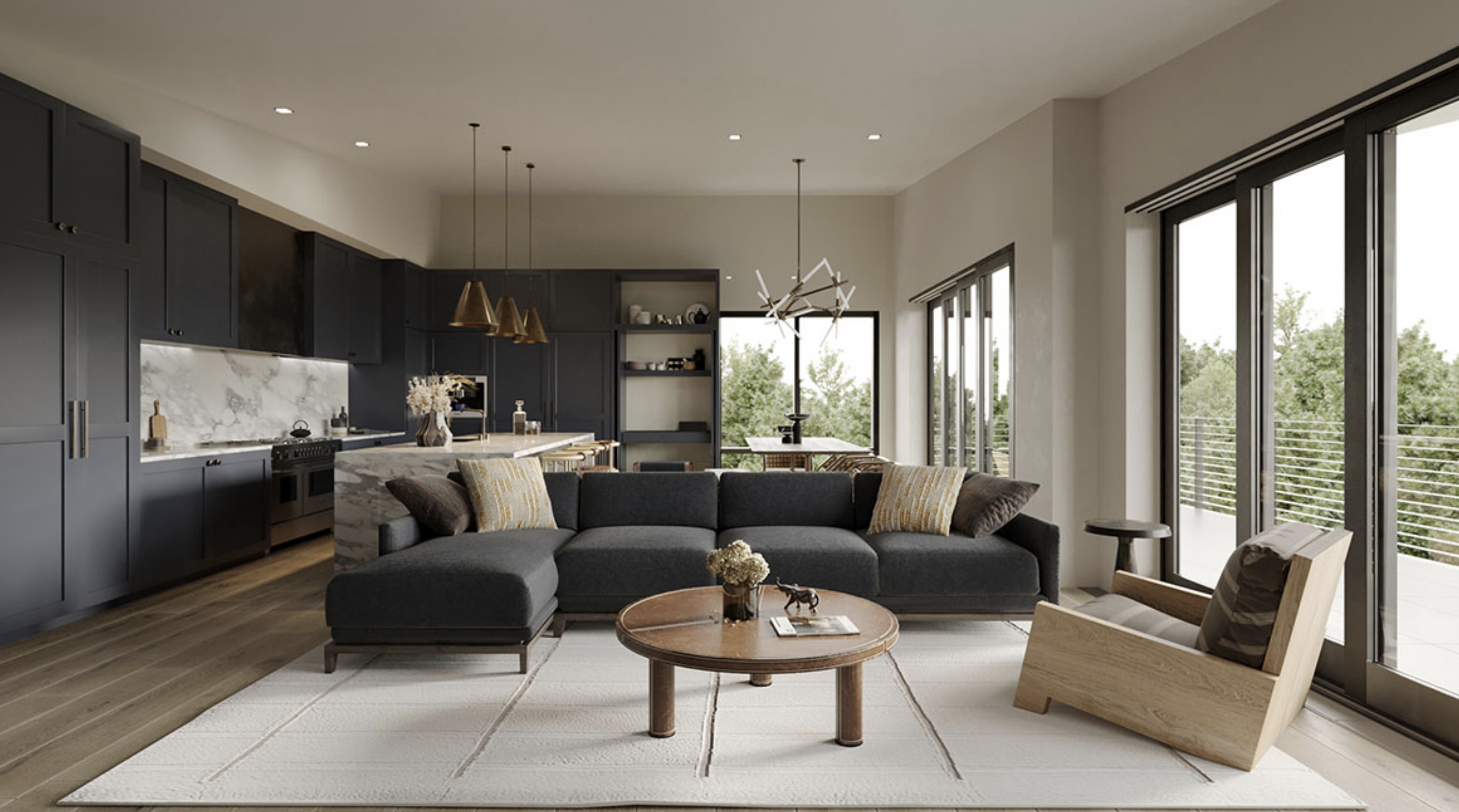 Nine 47 Tahoe is a luxury development of 40 mountain modern condominiums located in Incline Village, starting at $2.5M. The development boasts reserved garage parking, stunning courtyards, a rooftop deck and a dog washing station. Residences include two, three, and four bedrooms ranging 1,525 to 4,171 square feet.
If you would like to learn more about any of these projects, or if you are interested to invest in Lake Tahoe, please contact DietzGroup@TLUXP.com.