Two Crystal Bay lakefront lots, 44 & 61 Somers Loop, total 10.1 acres and 2,990' of shoreline are currently on the market creating a unique opportuntity for someone to own a significant piece of the Crystal Bay Coast. The property is comprised of two pristine parcels with an easement that separates the two.
The north parcel 44 Somers Loop. This parcel is 4.68 acres with 1,300 feet of the famed rocky granite coastline that meets turquoise waters. This parcel is offered at $39,000,000.
The south parcel 61 Somers Loop. This parcel is 5.61 acres with 1,690 feet of shoreline. This parcel includes a boathouse with a slip, plus a private covew ith a sandy beach. The parcel works around one existing home, with the remainder of the property undeveloped. This parcel is offered at $32,000,000.
Together, these properties total $71,000,000 and include six buoys, two piers, and 66,728 feet of TRPA certified coverage in an unrivaled offering that will allow someone to own one of Lake Tahoe's most prominent points.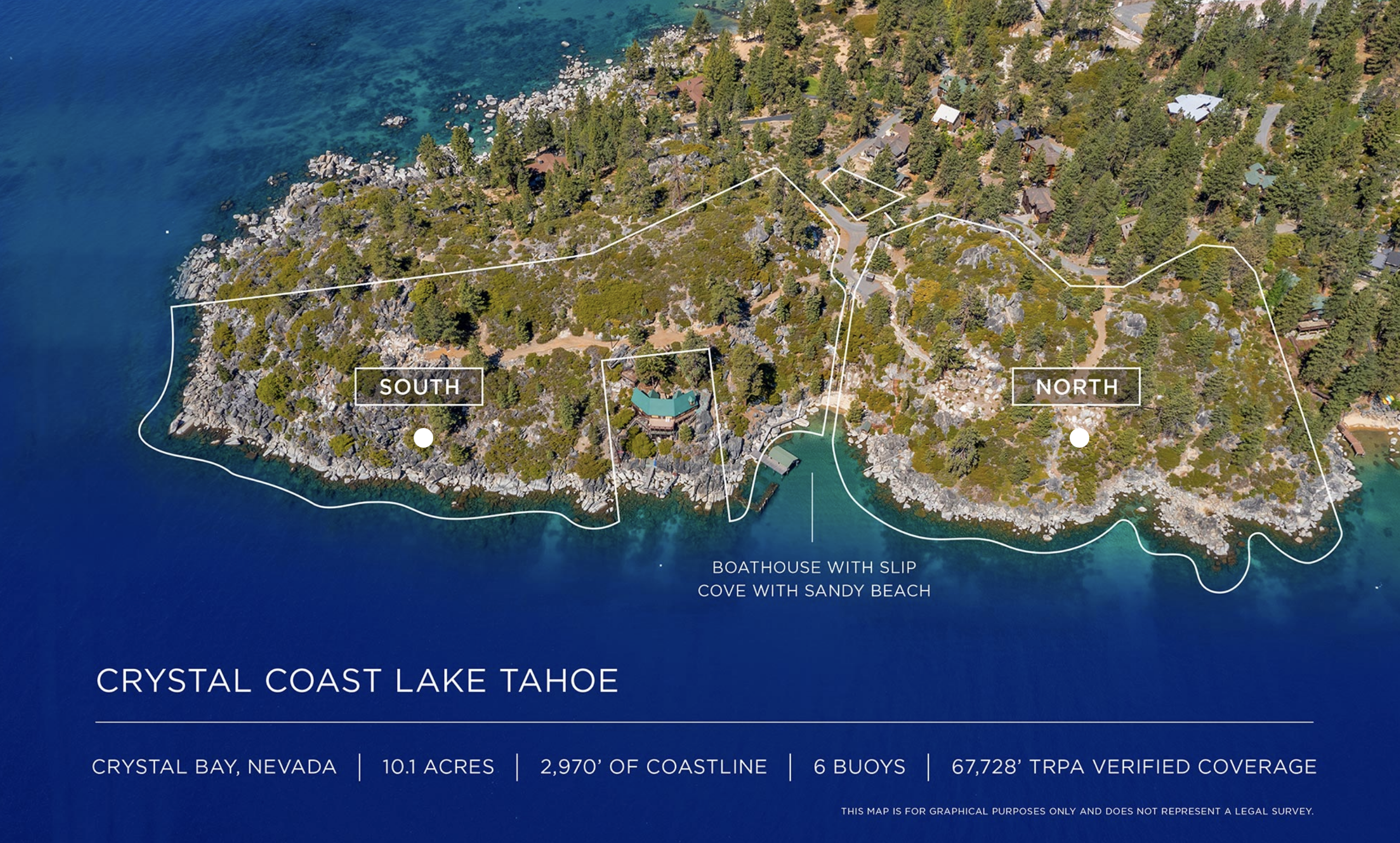 This listing is courtesy of Kerry Donovan at Chase International.