[UPDATED]
Ski Well, Be Well.
Skiing has inherent advantages during these uncertain times. The sport is, of course, outside, in an open space with constant airflow. And, importantly, it contributes to our mental health. Skiing will look different this year, but if you plan ahead and know before you go, the experience will bring you all the joy that you remember.
All ski resorts across the country will be compliant with the National Ski Area Association's policies as a unified front. Face masks will be required at every resort with a no tolerance policy. Social distancing will be in effect. There will be daily employee wellness checks and increased sanitization measures for cleaning and disinfecting.
Here are the important updates from our local ski resorts:
Alterra
Opening Day: November 25
Alterra, the parent company to Squaw Valley | Alpine Meadows (undergoing a name change), has announced that visitation will be controlled to provide sufficient space for guests. Walk-up ticket sales have been temporarily suspended. Advance purchase tickets will begin on January 4. Shops and restaurants will be open with modified operations, compliant with the current ordinances. They are prepared to be agile as regulations get updated and will comply with all guidelines to increase safety for everyone. There will not be a reservation system to ski.
Guests wanting to ski prior to January 4, 2021 have the following options:
Purchase the IKON pass here. Choose a pass without blackout dates in order to ski over the holiday period.
Purchase a IKON Session 4-pack, however, be aware these tickets have blackout dates that do not allow skiing 12/26-1/2, in addition to Janaury and February blackout dates.
Enroll in Ski School. If a client is to book a private lesson with SVAM ski school, up to 5 lift tickets can be purchased for the day. A family of up to 5 could take this lesson together if desired. It is not required that all 5 participants be in the lesson. If a client is to book a group lesson in ski school, they can purchase up to 3 lift tickets for the day at SVAM. It is not required that all 3 participants be in the lesson.
Arrange for Rental Equipment / High Performance Demos. If a client is to book a ski or snowboard rental package or High Performance Demo Package, they can purchase up to 3 lift tickets for the day at SVAM.
Northstar California
Opening Day: November 20
Northstar California has announced they will have a reservation system for the season, giving pass holders priority ensuring they limit their capacity. Early season, Nov 20 - Dec 8, will be open to passholders only. Lift tickets go on sale December 8, after passholders reserve priority days. All day tickets will be sold online or via call centers. Dining will adhere to state and county regulations. Northstar has returned to free parking.
Guests wanting to ski prior to December 8 have the following options:
Purchase a season pass here.
Purchase an Epic Day Pass, which offers 1-7 days and allows early access to lock in priority reservation days. Save up to 50% on lift tickets with this pass and gain access to early season skiing and riding.
Homewood Mountain Resort
Opening Day: December 11
Homewood Mountain Resort is emphasizing fewer skiers per acre. Season passes are now SOLD OUT. Daily capacity will be limited. They have implemented technology for touchless ticket purchases, food purchases, and parking spot reservations. There will not be a reservation system to ski.
Ski tickets must be purchased online in advance with limited quantities available each day. All lift ticket purchasers will be required to reserve their parking space each day. No refunds or credits will be issued due to weather. All sales are final. Tickets are non-refundable and non-transferable.
Sugar Bowl
Opening Day: November 27
Sugar Bowl will operate on a reservation system for lift tickets, lessons and rentals. There will be no indoor dining. Indoor spaces will be warming zones, based on the capacities determined by state and county regulations. A care team will be dedicated to communicating and enforcing policies. Season pass sales are now PAUSED. If guidance from the state and counties change, more passes may become available. Season passholders will not be required to make reservations at this time, although subject to change.
Lift tickets, rentals and private lessons are available for purchase online. Initially, products are available for November 27 - December 18, 2020. Availability for future dates, including the Christmas holiday period, will be launched in early December.
Boreal
Opening Day: November 23
Boreal will operate with reduced capacities and use a model that phases arrival times. Season pass sales will have reduced inventory, however season passholders will be prioritized with no reservation system. Private lessons will be available. 
Daily lift tickets go on sale November 20. 
Diamond Peak
Opening Day: December 10
Diamond Peak will limit resort volume. Indoor dining will be available by reservation with limited capacity. There will not be a reservation system for skiing, but pass sales will be capped. Expect transactions to happen through the online ecommerce store in an effort to go cashless. Modified group lessons will be offered with new protocols in place.
Lift tickets will be available to purchase in early December. Diamond Peak will prioritize visits from season passholders. Passes can be purchased
here
. Holiday guests should consider purchasing season passes. Holiday pricing has not yet been finalized, however using last year's holiday rate of $114/day will allow you to gauge the value of the season pass. They anticipate meeting daily capacity limits over the holidays and peak weekend dates.
Mt. Rose Ski Tahoe
Opening Day: When they can open top-to-bottom with a number of ways down
Mt. Rose Ski Tahoe will cap season pass sales and online reservations for daily tickets. They will open initially to pass holders only. There will be no Two-for-Tuesdays or Ladies' Day specials this year. There will not be a reservation system to ski.
Lift tickets will only be available this season through advanced online reservations. Limited daily quantities will be available. Prices will vary based on a dynamic pricing calendar. Early season lift tickets are available for half days only. Additional ticket products will evolve later in the season. Most season passes are currently sold out. A mid week (no Friday - Sunday) non-holiday pass is still available.
Tahoe Donner
Opening Day: December 11
Tahoe Donner is working hard to ensure a safe and enjoyable customer experience this winter with a focus on private ski/ride lessons and online ticket sales, limited when necessary. Season passes are currently on sale now. (no limits at this time.) Various new on-mountain "picnic" locations, will allow for a fun and safe outdoor eating experience when conditions permit. 
Day tickets will be available for pre-purchase here, beginning November 30. Pre-purchasing lift tickets, private lessons and rental gear is required. Season passes are still available.
Granlibakken
Granlibakken will limit sled hill operations through time blocks. There will be no indoor dining available.
Donner Ski Ranch
Donner Ski Ranch is the only resort offering sales at the ticket window on a first come, first serve basis. Ski school reservations can be made on the website. Season passes are still available.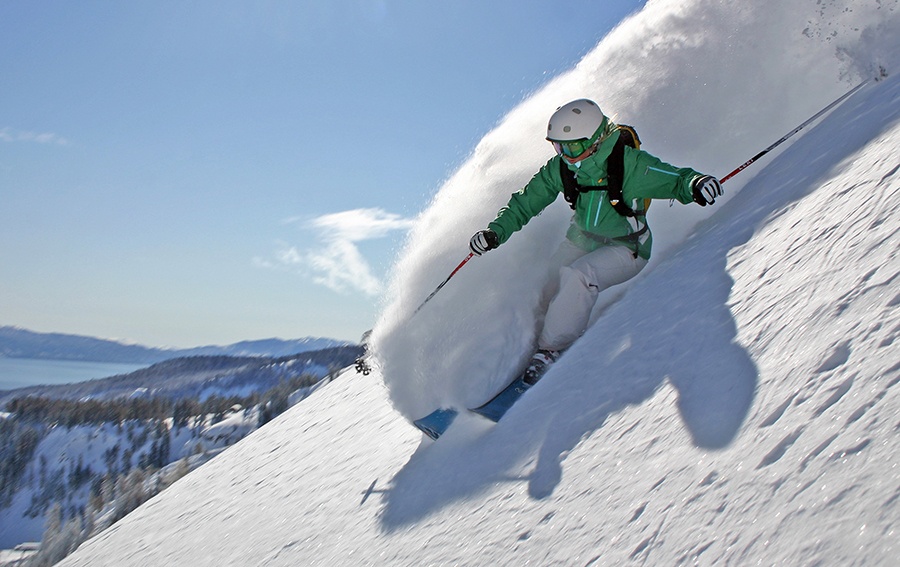 All opening dates are subject to change. All operations may subject to any changes in regulations.