Although autumn doesn't officially arrive until September 24th, the month of August has always signaled a winding down of the high summer season in Tahoe. The fireworks have come and gone, school supplies start lining the shelves at the shops, and back-to-school plans for most families are in full swing. The temperatures are still pleasant and the lake breezes are mild, but crisp fall temperatures are right around the corner.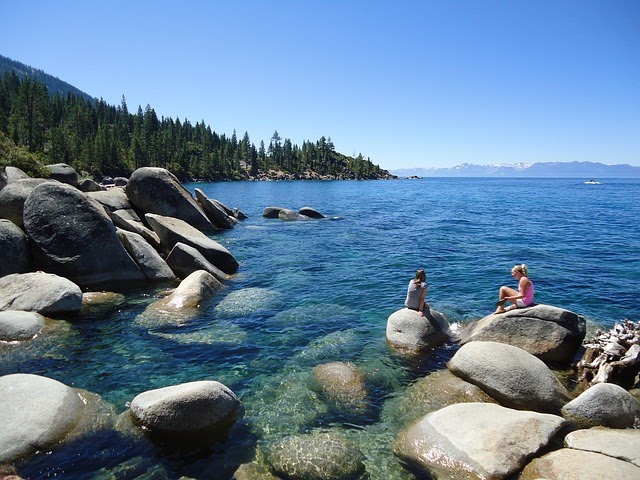 Tahoe locals and regular visitors will often tell you this is their favorite time of the year. The summer crowds have thinned a bit, yet the sandy beaches and crystal clear water are still warm and inviting. There is a relaxing hush that falls over Tahoe in late summer— like a collective deep breath. It's the perfect time to visit if you're looking to relax, recharge, and reconnect to your spirit of adventure.
To take full advantage of all that Lake Tahoe has to offer in August and September, here are seven late-season must-do activities to help you soak up all the summer vibes you can before the first leaf starts to turn. 
See the Lake from a Parasail
It's no secret that Lake Tahoe is breathtaking from any point of view. But few people can say they've seen the lake from a few hundred feet in the air— while being gently pulled around by a giant parachute attached to a boat!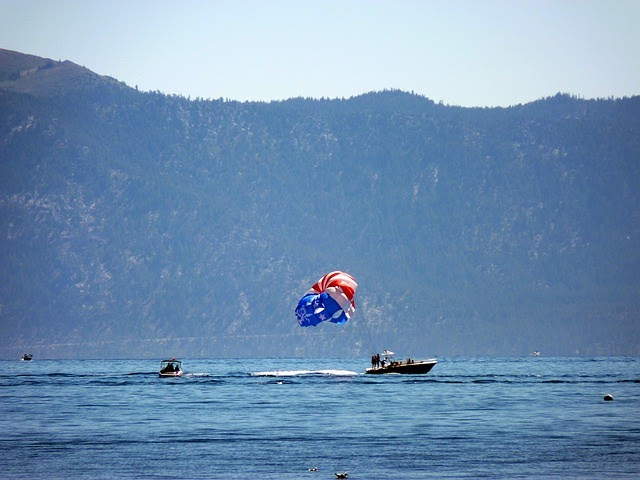 Experience astonishing 360-degree views of the lake as you're slowly lifted high into the air at North Shore Parasail in Kings Beach. You can even parasail in tandem with a friend and enjoy the view together. They also let you pick your own altitude— how cool is that?
Lake Tahoe vacation homes like Anchors Aweigh and Blue Water Cove have amazing lakefront views and easy access to parasailing.
Take the Tram at Squaw Valley
From The Village At Squaw Valley, you can hop on board a tram ride that gives you a birds-eye-view of Lake Tahoe's high alpine region. In ten stunning minutes, you'll soar 2,000 feet above gorgeous waterfalls, colorful wildflowers, lush forests, and sparkling creeks. 
Once you get to the top, you'll be met with majestic views of mountain peaks and alpine meadows. Fun fact: some trails at the top lead all the way into Canada! Soak up the beautiful vistas and relax over some yummy Drunken Fish Tacos and Miracle Margaritas at the Granite Bistro Cafe.
Rent our Modern Mountain Luxury Lake Tahoe vacation home for convenient access to Squaw Valley and the tram.
Go Up, Up, and Away on a Helicopter Tour
Parasailing and mountain trams still not high enough for ya? Ok, then— how about a helicopter? With tours leaving from Truckee airport, HeliTahoe can take you to see the peaks of the northern Sierra mountains, hidden waterfalls, and Fanette Island in Emerald Bay. All from the comfort of a private, luxurious helicopter. There's seating for up to three passengers and convenient intercom headsets for communicating. Your jaw will drop at the panoramic views from the clouds. 
For an epic and unforgettable date night, book the Sunset Champagne Lake Tahoe Helicopter Tour.
Giddyup on Horseback 
Come down out of the clouds and get closer to the wild. Nature enthusiasts will love experiencing the streams and trails of Lake Tahoe on horseback.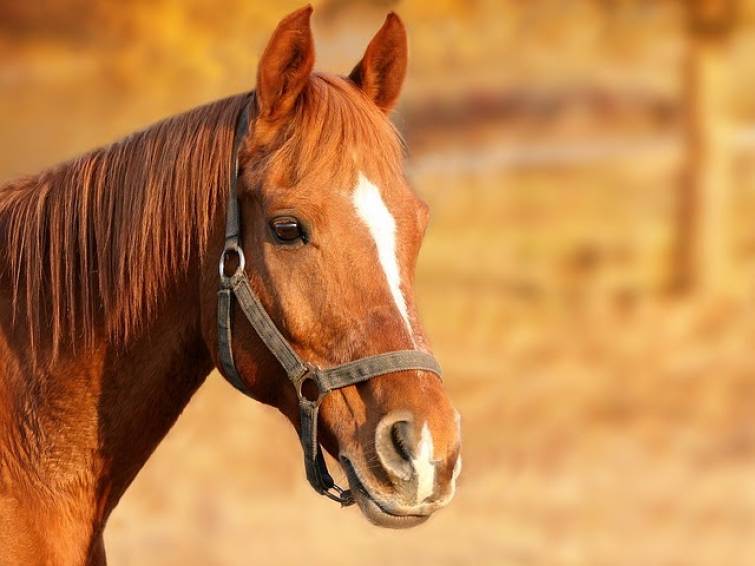 For the beginner, Alpine Meadows Stables in Tahoe City offers 1-hour scenic tours through pine forests, meadows, and Bear Creek. More experienced riders can take a half-day ride up Juniper Mountain. They also have pony rides for the littlest cowgirls and cowboys. 
Piping Rock Equestrian Center in Truckee offers trail rides for all levels and ages from "children to grandparents." A little tip to put away for later: they have winter trail rides in the snow that have been dubbed  "a can't-miss magical holiday experience." 
Tour a Castle
Located at the head of Emerald Bay, one of the most scenic and photographed spots in the country, Vikingsholm Castle can only be reached by boat or by walking a one-mile trail— but the trip is so worth it. The impressive 38-room castle is open for guided tours from June until late September each year. 
Mrs. Lora Josephine Knight designed Vikingsholm Castle in a striking Scandanavian style because the beauty of Emerald Bay reminded her of her many visits to Norway and Sweden. Click here for more info on touring the castle.
Take a Hike at Desolation Wilderness

Seasoned hikers agree that Desolation Wilderness is some of the best hiking in the country. But take note— hiking here can be challenging. Make sure to wear durable hiking boots and bring plenty of supplies. Be aware of your surroundings and adhere to trailhead rules. 
The views along the different trails are spectacular for all levels of hikers. For even more adventure, you can get an overnight permit and camp out under the stars. Or do an easier day hike to Eagle Lake— from the Eagle Falls Trailhead it's a moderate hike mixed with stairs and flat spots.
Book a stay at our  Emerald Shores Lake Tahoe vacation home for trips to Vikingsholm Castle and Desolation Wilderness hiking.
Indulge at the Lake Tahoe Autumn Food & Wine Festival 

Foodies, rejoice! Plan your late summer journey to Lake Tahoe around the beloved Autumn Food & Wine Festival. This year, it's held at Northstar California from September 20th to the 22nd. The festival brings together the region's finest chefs for a long weekend of cooking seminars, wine tastings, and memorable mountaintop dining experiences. 
From sailing high above the lake on a parasail or a helicopter to exploring wildflower-strewn meadows on foot or horseback, Lake Tahoe has so many options for the adventurous end-of-summer traveler. And whether you are looking to check a bunch of these items off your Tahoe bucket list, or you just want to relax on a quiet beach with a cocktail, Tahoe Luxury Properties has homes throughout Lake Tahoe to fit any style of traveler. 
Connect with one of our knowledgable and helpful local staff today. Let us help you choose the perfect luxury Tahoe vacation home for your late summer trip to the lake.