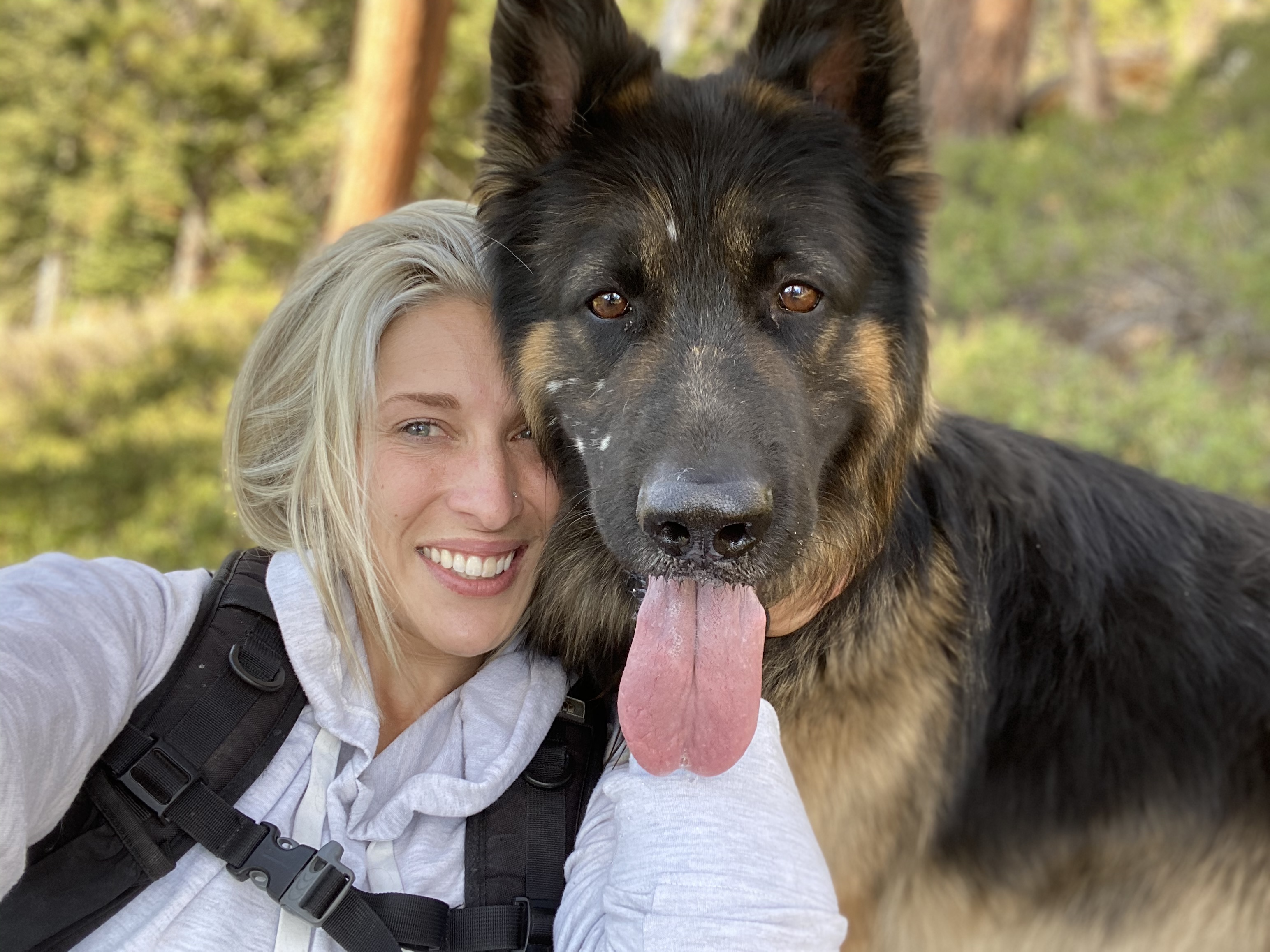 As our Social Media Manager, Bryn creates all the content you will find by following us on Instagram, Facebook, Twitter, LinkedIn, Pinterest, and more! She's the one making our videos, showcasing our luxury collection, highlighting the Tahoe lifestyle, and ensuring you always feel like you are here (or want to be!). Having previously managed the social media channels for Lake Tahoe Wildlife Care, Bryn brings a world of expertise to the role, trading in furry friends for fabulous estates. Originally from Seattle, Bryn attended university in Colorado, where she was a star lacrosse player and always the team leader, before moving to Lake Tahoe. When she's not out and about filming, creating and living the Tahoe life, you might find her deep in house renovation projects or relaxing at home with her boyfriend, Tyler, and Moose, Mouse, and Bear, their two cats and dog.
Your perfect Tahoe summer day? Waking up early and catching the sunrise, hiking for a few hours, maybe seeing some wildlife, then spending the rest of the day paddle boarding or hanging out at the beach. Ending the night with happy hour with the girls and an amazing sunset with the boyfriend and dog.
If it snows 2 feet overnight, what is your ideal way to spend the day? Making an igloo! Or skiing. But I am more of a snowshoer and an amateur igloo maker.
What is the next toy on your purchase list? Either a mountain bike or a snowmobile
Favorite Tahoe trail? Skunk Harbor
Favorite Tahoe beach? Hidden Beach or Whale Beach
Favorite celebrity? Any Seahawks player, especially Marshawn Lynch. Or Angelina Jolie.
What was your first concert? Backstreet Boys
What is your dream vacation? Spend 2 months traveling around New Zealand doing ALL the outdoor activities and drinking all the wine!
What is your motto? "Everyone falls, its how you pick yourself up that matters."