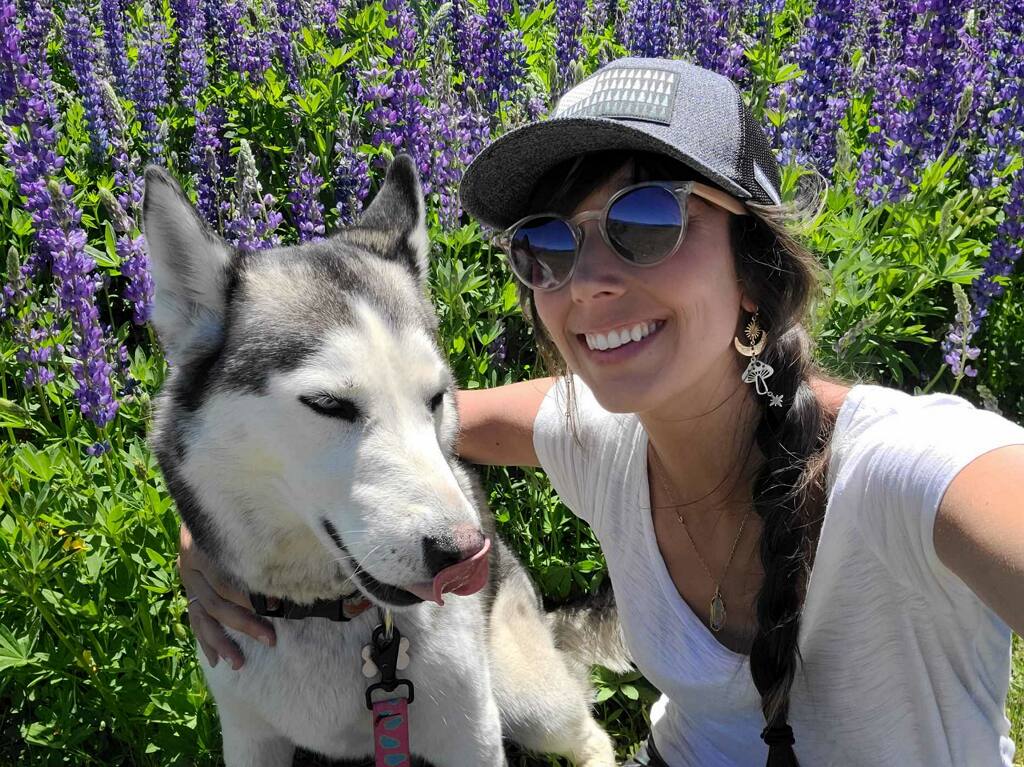 As our Operations Manager, Christina is our Mission Control, ensuring our homeowners' and guests' needs are met each day by our amazing Operations team. She loves working with the TLUXP team in our cozy Tahoe City office and experiencing Tahoe from all of our incredible and unique homes, each with a different view of Tahoe. Previously the Operations & Residential Services Manager at The Ritz-Carlton Club and Residences, Lake Tahoe, Christina brings a world of experience to the role, alongside her shining positivity and unleashed enthusiasm. Originally from the Santa Cruz Mountains and schooled in Colorado, Christina was enamored by the Sierra Nevada range with the abundance of outdoor activities year round. She moved to the area in 2019 and continues to explore the beauty surrounding us every day with her partner and her Husky, Minna.
Your perfect Tahoe summer day? I would begin with a coffee and a treat from Sugarpine Cakery, then take my dog out on my SUP for a paddle while the lake is glassy. In the afternoon I'd grab a sandwich from Tahoe House and join Jeff from Tahoe Wake Charters on the boat. I'd end the day at Jake's on the Lake for dinner and drinks on the deck during sunset.
If it snows 2 feet overnight, what is your ideal way to spend the day? Snowshoeing through the trees with my happy Husky frolicking through the snow nearby, or hitting the mountain with my honey.
What is the next toy on your purchase list? I'm in the market for a used pair of nordic skis this year to try out.
Favorite Tahoe trail? Too many to choose but Monkey Rock is a good one. Not particularly long but the views are very rewarding.
Favorite Tahoe beach? Virtually any East Shore beach
Favorite celebrity? Ed Sheeran - big fan.
What was your first concert? Goo Goo Dolls, I loved them when I was young.
What is your dream vacation? I have quite a few dream vacations on my list but one of them would be to return to the highlands of Scotland and also explore the western isles, visiting the Laproiag distillery and traveling through the various little towns, lochs and green glens in the region.
What is your motto? Don't worry, be happy :)