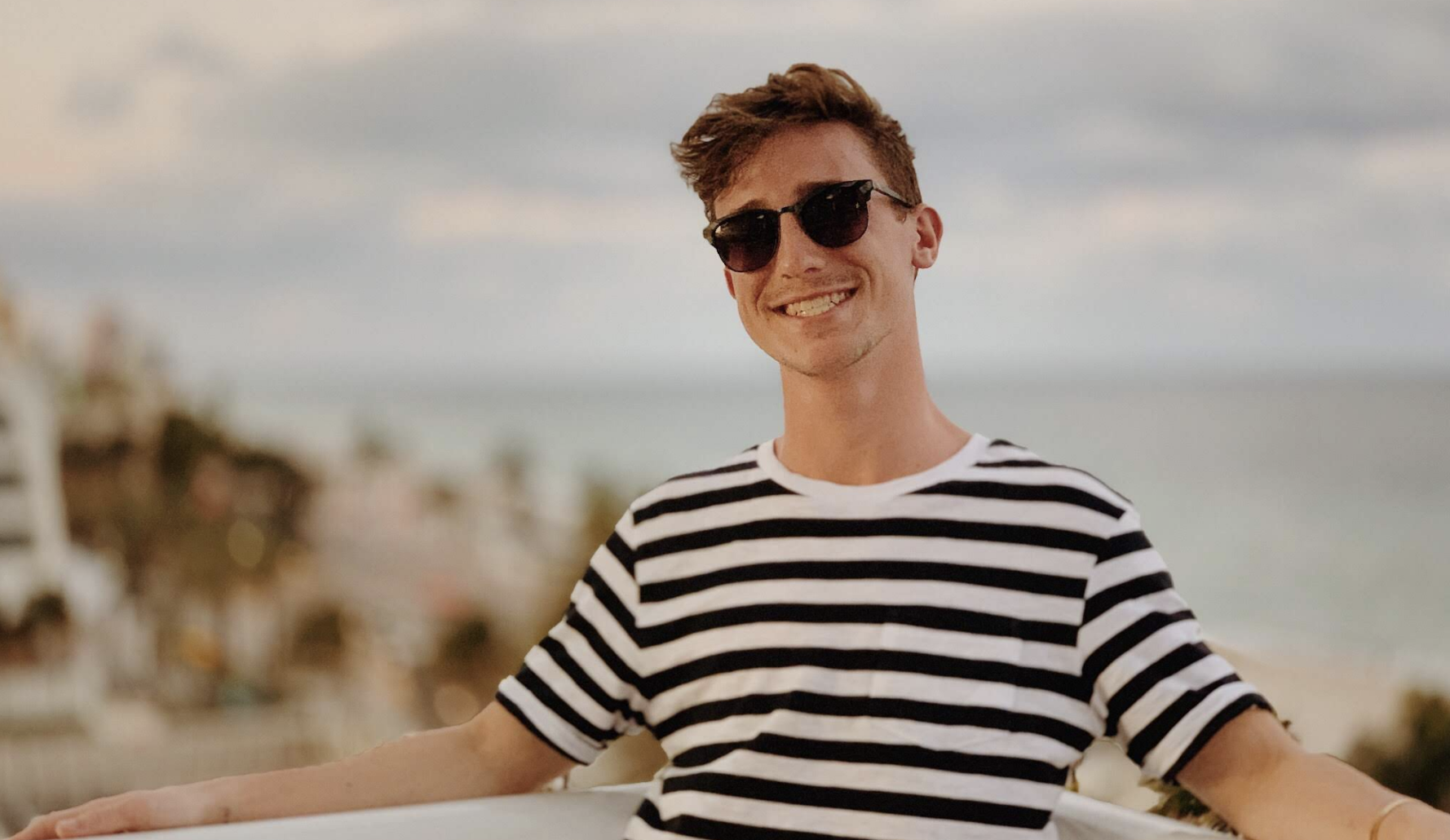 Luke joined the TLUXP family in April of 2021. With experience both as a rental agent in North Lake Tahoe and as a Travel Concierge in Florence, Italy, Luke understands the travel hospitality industry from a variety of perspectives. Now he assists our Operations Team to ensure our guests are welcomed to exceptional homes. Luke's love for outdoor recreation and adventurous activities brought him to Tahoe from Pennsylvania, on his quest to find the most pristine place on earth. And, he found it!
Your perfect Tahoe summer day? A morning mountain bike ride followed by an afternoon of cliff jumping into the lake and then watching a colorful sunset on Eagle Rock.
If it snows 2 feet overnight, what is your ideal way to spend the day? On a storm day, lining up for the first chair at KT-22 at Squaw Valley. On a bluebird day, skiing the Palisades, Granite Chief, or Silverado.
What is the next toy on your purchase list? Piaggio Vespa LX150 in Dragon Red
Favorite Tahoe trail? Hiking to the summit of Mt. Tallac
Favorite Tahoe beach? Skylandia on the North Shore
Favorite celebrity? Chip and Joanna Gaines from the HGTV network series Fixer Upper
What is your dream vacation? Skiing in the Andes Mountains.
What is your motto? Health, knowledge, wealth, and time to enjoy it