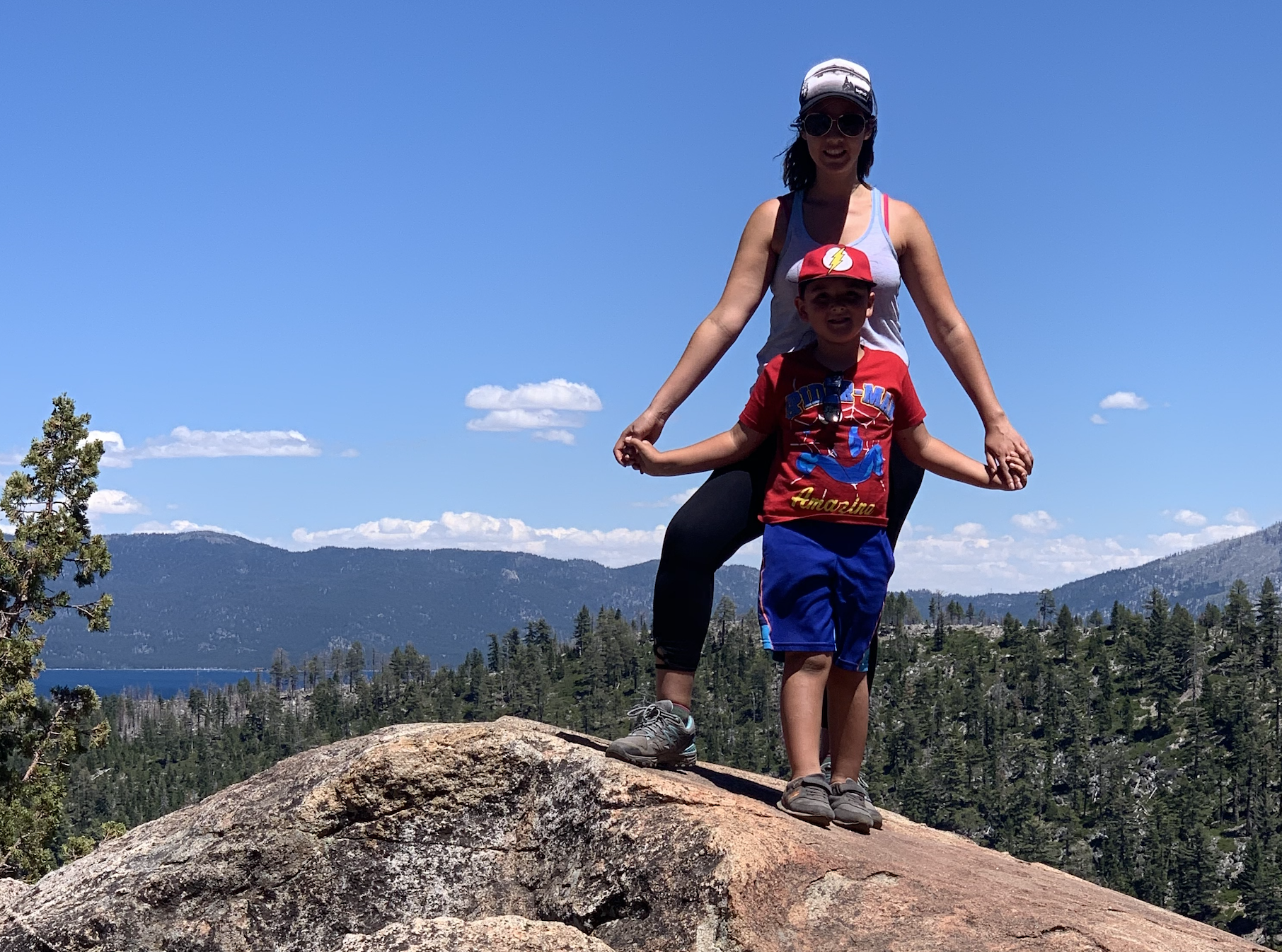 Since summer of 2018, Mary has been the office all-star Administrative Assistant, lending her skills to every department and ensuring we operate smoothly. With a background in accounting and a passion for learning new things, Mary's eye for detail keeps the office in order! Originally from Durango, Mexico, Mary moved to Lake Tahoe when she was 12 years old. Now she lives with her adorable son in Tahoe City and relishes lake life. 
Your perfect Tahoe summer day? Morning hike, then jumping in the lake, and laying under the sun, while drinking a refreshing cocktail
If it snows 2 feet overnight, what is your ideal way to spend the day? Wrapped in my blanket next to the fireplace, watching home alone movies 
What is the next toy on your purchase list? Just got a new car, but I want to buy a Stand up paddleboard
Favorite Tahoe trail? Any trail that takes me to a waterfall or lake
Favorite Tahoe beach? Not picky, as long as there is sand and it is not crowded
What was your first concert? Los Tucanes de Tijuana (Mexican group) very known for La Chona song
What is your dream vacation? I will make it to Hawaii one day
What is your motto? Dream as if you'll live forever. Live as if you'll die tomorrow.