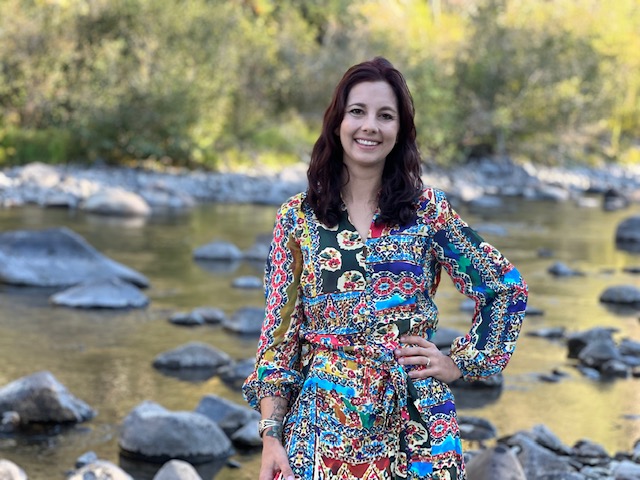 Due to her many skills and talents, Natalie holds a hybrid position at Tahoe Luxury Properties. In the Operations department, she works to bring new vacation rental homes onto our program, working with both homeowners and guests. She loves the dynamic position, putting both her Masters Degree in Public Engagement and her 15 years of customer service experience to good use. Originally from Oakland, Natalie spent half her time growing up in North Lake Tahoe and moved to the area permanently in 2008. When she's not out checking on our fabulous homes or busy in the office, Natalie is spending time with her husband, two kids and two dogs!
Your perfect Tahoe summer day? Any way to get in, on, or around the lake is a good day. Ideally, a version of paddle boarding, swimming, hiking to swim, or boating is ideal.
If it snows 2 feet, what is your ideal way to spend the day? Spending the day cooking something delicious and cozy for dinner and watching movies.
Next toy on purchase list? Camper trailer— but maybe a truck to haul it first, ha.
Favorite trail? Tunnel Creek to get to a rock that looks like a certain animal you might find at the zoo
Favorite Beach? Everything on the East Shore
Favorite celebrity? Broadly, throw a Wes Anderson film at me any day and that covers director and various actors I admire.
First concert? The Beach Boys!
Dream vacation? Anywhere with great food and vastly different culture. Japan or India come to mind.
What is your motto? Don't take criticism from someone you wouldn't take advice from.