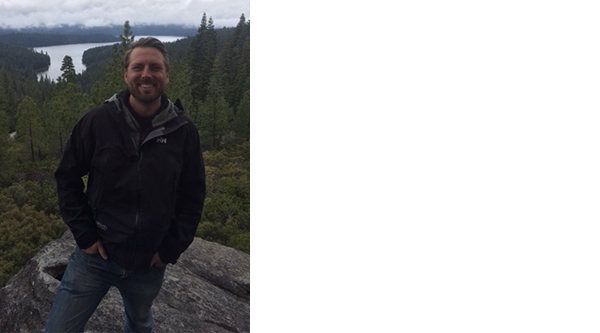 Pat joined the TLUXP family in 2015. After years working diligently on our Operations team, Pat now oversees the Operations department. With vast attention to detail and exceptional organization, Pat makes sure our homes are in tip top condition for our guests and homeowners alike. He sincerely enjoys working with happy guests that are loving their time in Tahoe and when you can truly hear in their voice when a guest is having an amazing vacation. Originally from Fairfield, CA, Pat moved to Tahoe in 2006 after graduating from Chico State with a degree in Business Management. Having worked at Sugar Bowl while in school, Pat was eager to become a full-time Tahoe resident and take full advantage of snowy winters. He soon discovered Tahoe summers, and the rest is history.
Your perfect Tahoe summer day? ​Driving my Rally Car to Long Lake (on Donner Summit) to hang with friends, ​playing in the water and soaking up the sun
If it snows 2 feet overnight, what is your ideal way to spend the day? Snowboarding Mt. Disney at Sugar Bowl in the morning and then getting out of bounds in the afternoon for more fresh tracks! ​
What is the next toy on your purchase list? Nissan 400Z in addition to current fleet of toys - Yamaha R6 Racebike, 1974 Toyota Celica Rally Car, 1979 Shasta camper trailer
Favorite Tahoe trail? PCT from Sugar Bowl To Palisades Tahoe High Camp ​
Favorite Tahoe beach? Kings Beach ​
Favorite Celebrity? Ken Block
What was your first concert? Cracker & The Mother Hips - I won tickets on the radio when I was 14.
What is your dream vacation? Going to a tiny island with a white sandy beach, two palm trees, and a hammock, and then just soaking up the sun and swimming all day.
What is your motto? Live life like it is a SATURDAY everyday!