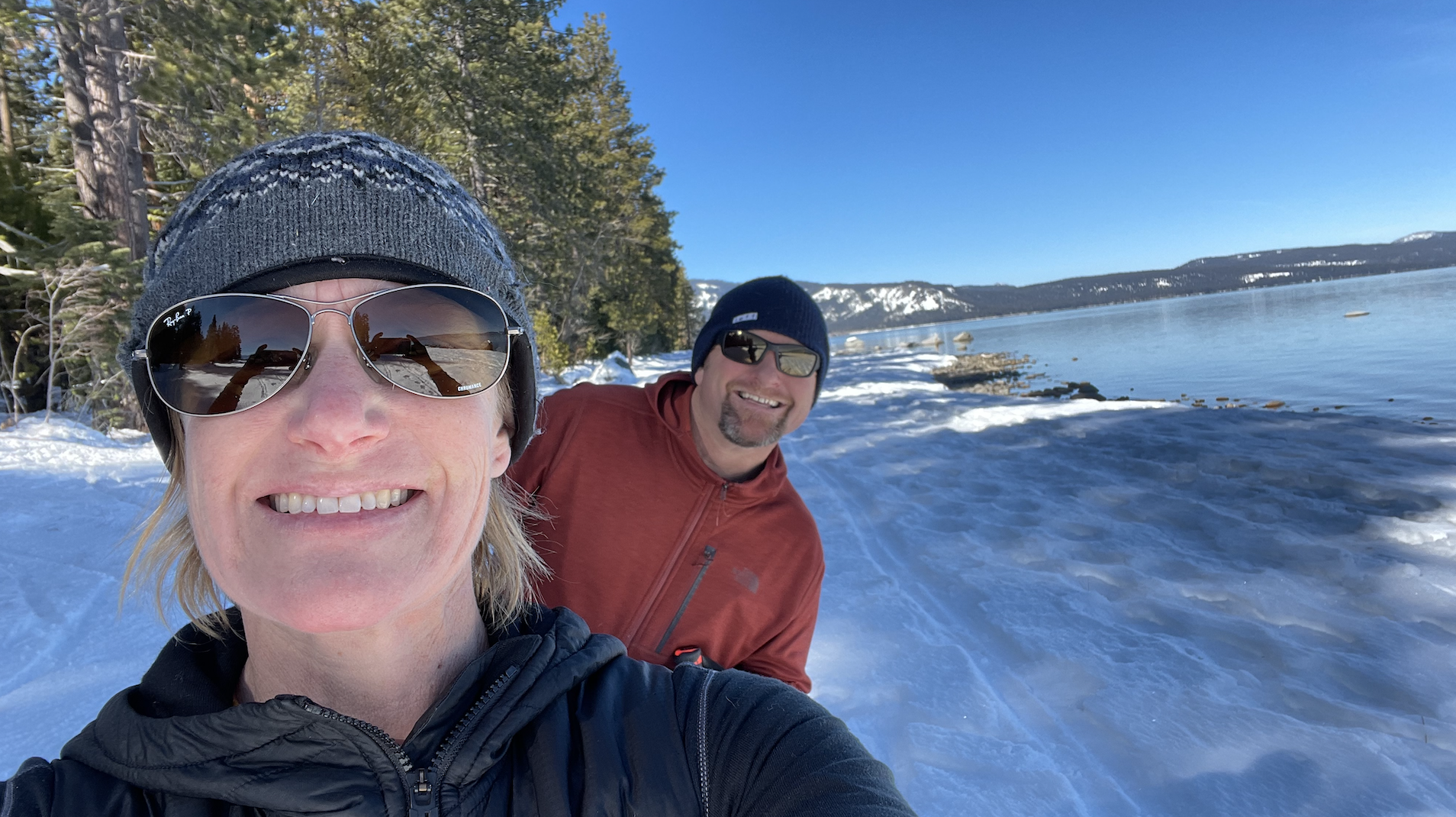 Originally from Yreka, California, Trisha along with her husband Charlie and their two kids, moved to Tahoe in December 2021. Having long had a place in their hearts for the Tahoe region, the family decided to make Tahoe home. Trisha (and Charlie!) joined the TLUXP team upon arrival. With a past career in real estate, Trisha has a deep understanding of property management and professional communications. Now she brings her expertise to the Operations Team where she ensures our homes are in pristine condition for guests' satisfaction, communicating regularly with our wonderful homeowners. Trisha earned her Bachelor's Degree at Southern Oregon University in Ashland and is both a NASM Certified Professional Trainer and a California Licenced Real Estate Agent. When she is not at work, you can find her with her family exploring all the trails and activities Lake Tahoe has to offer.   
Your perfect Tahoe summer day? Coffee on the deck followed by a mountain bike ride then the rest of the day on the lake!
If it snows 2 feet overnight, what is your ideal way to spend the day? Snowshoeing, cross-country skiing or snowboarding!
What is the next toy on your purchase list? Boat!
Favorite Tahoe trail? Paige Alpine Meadows Trail, Flume Trail and Rim Trail
Favorite Tahoe beach? Hurricane Beach
Favorite celebrity? Kate Hudson
What was your first concert? Ronnie Milsap... oh yah!
What is your dream vacation? Touring Italy
What is your motto? "Go confidently in the direction of your dreams. Live the life you have imagined." - Henry David Thoreau
"Choice, not chance, determines your destiny. It's up to you to decide what you are worth, how you matter and how you make meaning in the world." - Regina Brett